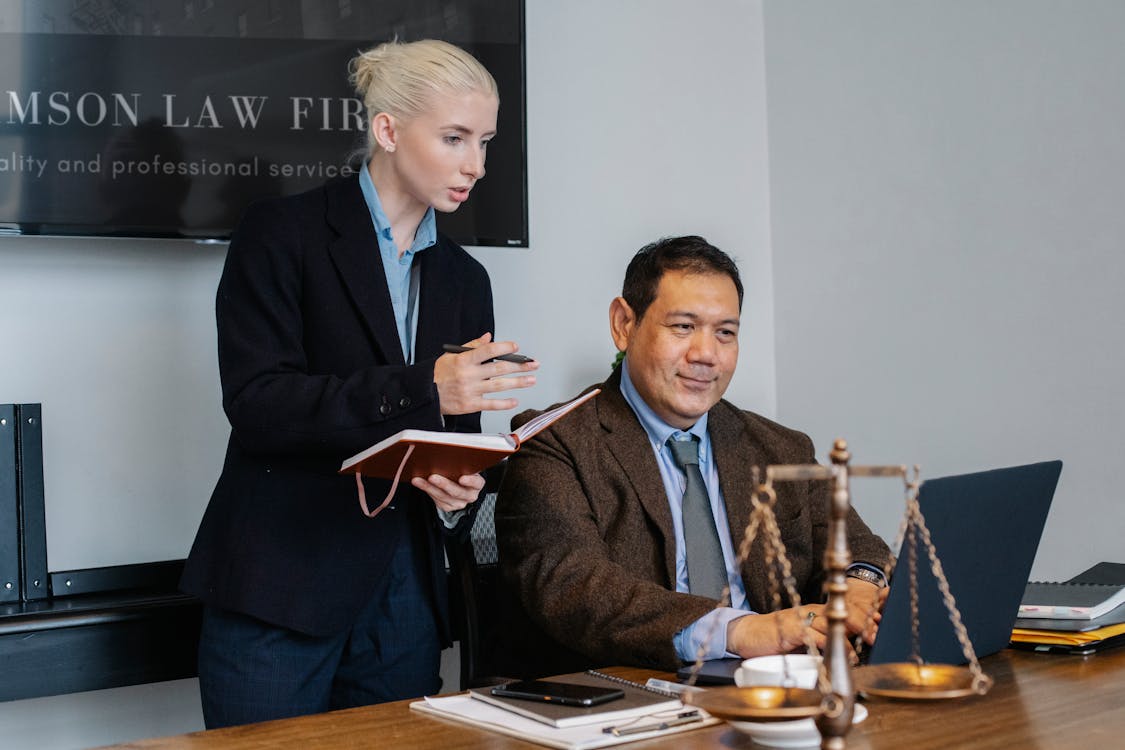 According to Forbes, attorneys can cost you between $50 and $100 an hour. In some cases, the costs can climb all the way up to more than $300 an hour. Needless to say, lawyers can be expensive, which is why you need to show why you're worth your hourly rate and the best way to do so is through self-branding.
As a corporate lawyer, your reputation is everything. It's what sets you apart from your competitors and helps you land new clients and cases. In today's digital age, self-branding is more important than ever.
Here are five tips to help you build and maintain a strong personal brand as a corporate lawyer.
#1 Create a Professional Website
The first step in building your personal brand is to create a professional website. This is where potential clients and colleagues can learn more about you, your qualifications, and the services you offer. Your website should be easy to navigate, visually appealing, and include a detailed bio, testimonials from past clients, and a portfolio of your work.
A corporate lawyer can set up a website for self-branding by creating a professional and visually appealing design, including a detailed bio, testimonials from past clients, and a portfolio of their work. The website should be easy to navigate and should clearly communicate the lawyer's qualifications and services. Incorporating calls-to-action and contact information can make it easy for potential clients to reach out.
It can cost you $12,000 to $150,000 to build a professional website. The costs cover everything from the design to the development of your website. If you want to work with a smaller budget, work with freelance web developers.
Talent.com reports that a freelance web developer will cost you $70 an hour on average. Thus, if you can put them to proper use without too many revisions, you can get the project completed much cheaper.
#2 Utilize Social Media
Social media is a powerful tool for building your personal brand as a corporate lawyer. Corporate lawyers can use social media for self-branding by creating a professional profile on platforms like LinkedIn, Twitter, and Facebook and consistently updating and engaging with their followers. They can share industry news and their insights, connect with other professionals in their field and build relationships with potential clients.
Additionally, they can participate in relevant groups and discussion boards to showcase their expertise and establish themselves as thought leaders in the industry. They should also use a professional profile picture and headshot to make sure they're representing themselves well on social media.
#3 Network is Vital
Networking is one of the most effective ways to build your personal brand as a corporate lawyer. Attend industry events, join professional organizations, and connect with other lawyers and legal professionals. Not only will this help you stay informed about the latest trends and developments in the field, but it will also allow you to build relationships with potential clients and referral sources.
#4 Set Up a Google Business Profile
Setting up a Google Business Profile for lawyers is essential as it is a major way for them to brand themselves on the internet. It makes it easier for potential clients to find and learn about the lawyer's services by providing accurate and updated information about their business, such as hours of operation, contact information, location, images of the office, and more.
Besides, Google Business Profile allows lawyers to manage and respond to customer reviews, which can have a big impact on the firm's reputation. It is also a great way to boost the firm's visibility on Google search and Google Maps, which can help them get found by more potential clients.
As a lawyer, you can also get in touch with a law firm marketing agency to help you out. These agencies are well aware of how to market a law firm. If you want to understand how to market your law firm effectively, you should work with an experienced law office marketing firm, as there's no better way to market yourself online.
#5 Publish Thought Leadership Content
Finally, publishing thought leadership content is a great way to establish yourself as an expert in your field. Whether it's writing articles for industry publications, creating a blog, or giving presentations at conferences and events, sharing your knowledge and insights with others will help to build your reputation as a respected and knowledgeable corporate lawyer.
By following these five tips, you can build and maintain a strong personal brand as a corporate lawyer. Remember, building a strong reputation takes time, so be patient and consistent in your efforts. With the right approach and a little bit of persistence, you'll be well on your way to establishing yourself as a top corporate lawyer in your field.